Remembering Chris Sabia
We are saddened to share that contributor and member of the LungCancer.net team, Chris Sabia, passed away on July 14th, at the age of 39. Chris was one of the first advocates to join the LungCancer.net team in January 2017, just one month after welcoming his first child, CJ. He enthusiastically took the opportunity to share his story and spread awareness about lung cancer.
Chris was diagnosed with lung cancer shortly after returning home from his honeymoon in 2015. He shared the story of his wedding with our community, which he referred to as the perfect day. Chris is survived by his wife Emma, son CJ, his parents, siblings, extended family, in-laws, and many friends.
We are honored to have known Chris. His positive attitude and advocacy will be remembered by the lung cancer community.
Rest in peace, Chris. Our community will miss you deeply.
Below are memories from fellow contributors & friends of Chris:
From Samantha Mixon Thompson: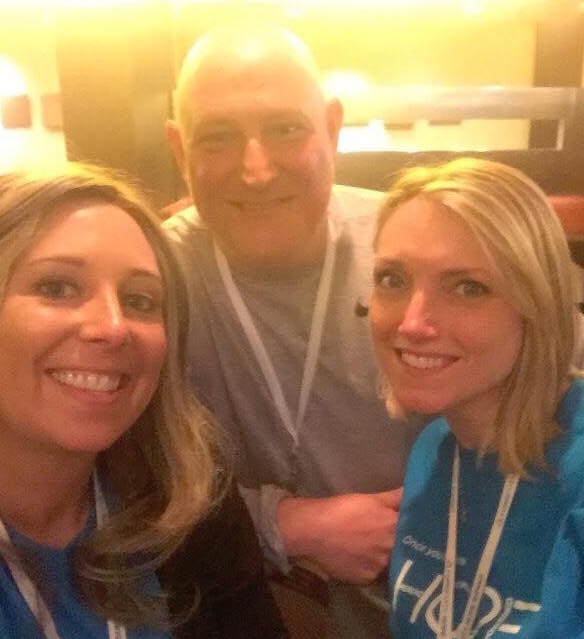 Chris, you were such a fighter. It was an honor to know you and an absolute tragedy that this disease has taken another one of us. You will be truly missed by the whole lung cancer community. Rest in paradise.
From Nicole Russell:
I met Chris online, at first on Twitter and then encouraged him to make a Facebook account as that is where most of us Lung Cancer Survivors are most active and share information. He was positive from the start, when I met him online, it was when he found out his cancer had mutated from non-small cell to small cell lung cancer. I met him at the Hope Summit at the bar in the hotel and he immediately hugged me and gave me a kiss on the cheek and called me "sis". Chris was a warm, loving, incredibly positive man. Our community needed someone like him. It's so hard to think that his life was cut so short so soon. He will be missed!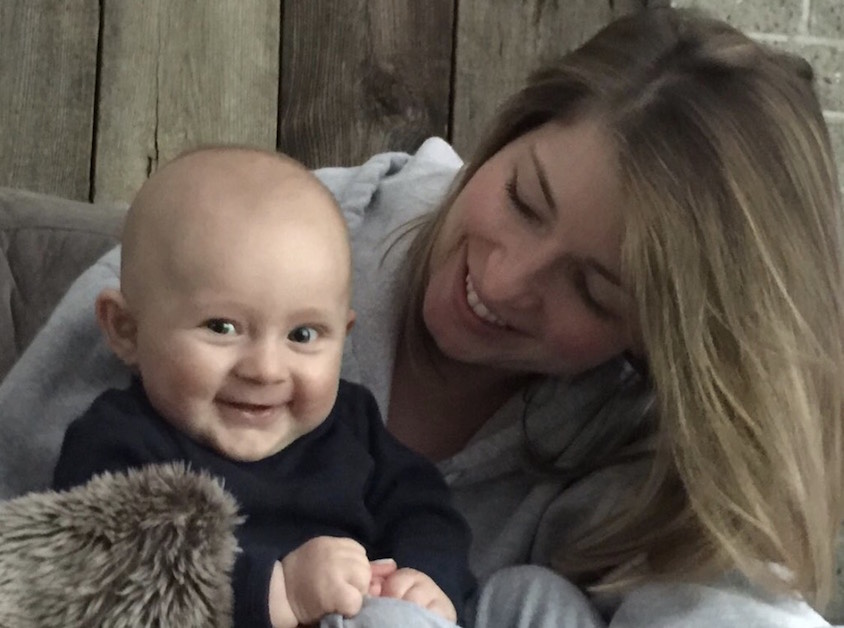 I have included a picture he sent me in June of his wife and baby. His baby is a spitting image of him!
Here are some memorable quotes from our chats:
"I know the chemo is gonna work, I just need to make it work for a long time. Too much to live for, my life is just about perfect."
"Motto still works for all of us, we need to stay healthy and feeling well as long as possible and let the medical world and research world catch up. I am on cloud 9 when I hear stories of hope etc."
From Alisa Brenes: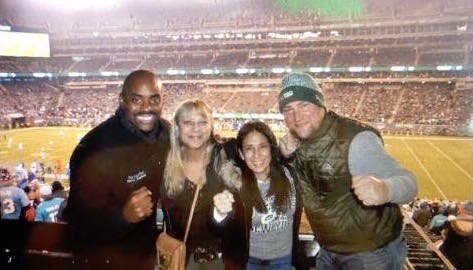 Lung cancer took another friend. 39 year old never smoker. Husband, son, new father, athlete, coach and great guy. Chris Sabia, I was blessed to know you for the time I did ... May your beautiful light always shine on Emma and your precious son.
This picture was taken with Chris Draft and Barbara Schulman Kotler at Roger Goodell's Suite (promoting lung cancer awareness with Team Draft). I will never forget it -- the first time I met Chris, and the day his wife gave birth to their precious son, CJ.
Share Your Memories of Chris with the Community
You can share memories of Chris with us by visiting the Memory Wall here.
Family requests that in lieu of flowers, donations be made in Christopher's memory to:
Stamford Legion Baseball c/o Frank Spoto, 20 Bittersweet Lane, Stamford, CT 06903, or
Hope in Motion, c/o Stamford Hospital Foundation, 1351 Washington Boulevard, Suite 202, Stamford, CT 06902. In addition, a GoFundMe fundraiser has been set up for those who wish to make a monetary donation to the family.
Photos courtesy of Nicole Russell, Alisa Brenes, and Samantha Mixon Thompson
Poll
Have you had biomarker testing done?