We are extremely saddened to say that on February 16, 2018, Nicole Russell passed away. Nicole was a valued member of the LungCancer.net community and an incredible advocate. We are so honored Nicole shared her story with our community. She will be deeply missed. A tribute to Nicole can be found here.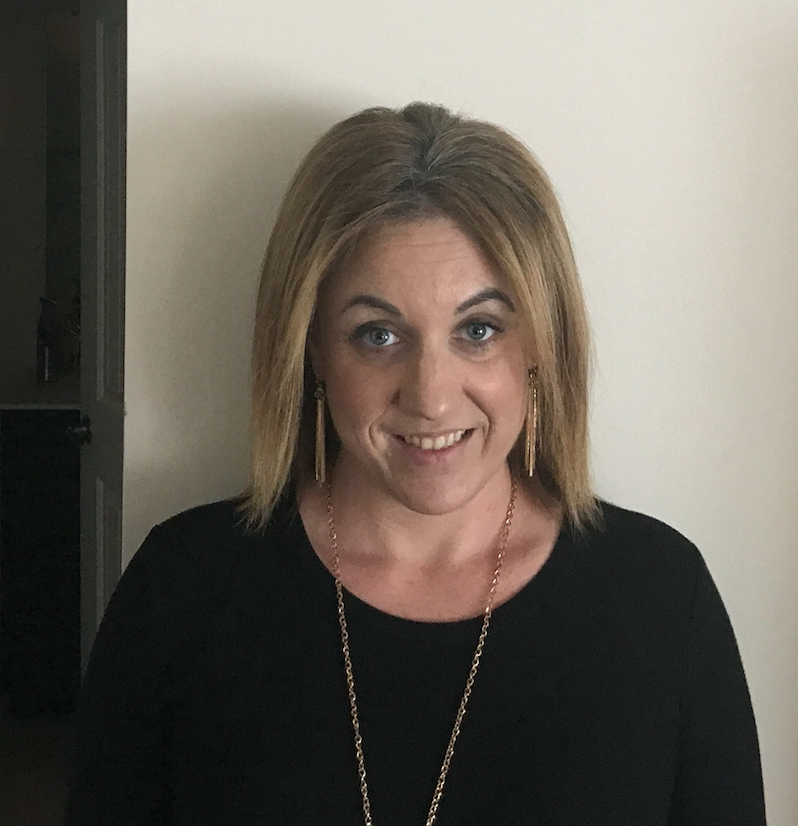 My name is Nicole and I am a 37 year old Mom and Wife living in Raleigh, North Carolina. I have lived in New York most of my childhood and landed in the south by way of the military. I was a Paralegal Specialist for the United States Army from 2000-2003 and was stationed in South Korea and Virginia. After the military, I become a Paralegal for the Department of the Army as a Civilian Federal Employee and then as a Legal Technician for the EEOC.
I am married to my wonderful husband Jonathan. We were married in Las Vegas in June of 2015. We both brought children to our new marriage. I have a 14 year old daughter, Kaela, and Jon has two sons, Brandon, who is 16, and Adrian, who is 12. Life is never dull or boring in our house with 3 teenagers!
I was diagnosed with Stage IV Non Small Cell Lung Cancer on February 24, 2016 with mets to spine, pelvis and brain. I was on Tarceva, the targeted therapy, for 15 months until I just recently started progression and will be moved to the next line of targeted therapy, Tagrisso.
I worked my entire first year of diagnosis until it got to be too much for me. I was fatigued and overwhelmed. Life is too short to be stressed and I want to enjoy my life and not have to worry about anything else but enjoying the moments and being with the ones that I love.
I have found that the support on social media and online is a huge factor in how I have educated myself on our disease. I have met many lifelong friends and Survivor experts that I can rely on to help me in my times of need. Having someone that knows exactly what you are going through is so very important in this battle and I hope to help others as others have helped me! I am part of the Genomics of Young Lung Cancer study through the Addario Lung Cancer Foundation, I have attended the LUNGevity Hope Summit for the first time, and have become active with the Lung Cancer Initiative of North Carolina just recently. This past May, I was asked to be the Lung Cancer Survivor Voice at the Precision Medicine World Conference that was held at Duke. It was a great opportunity to get my voice out there and it was very well received. Getting involved, networking with others, always brings me hope and great information.
Click here to read all of Nicole's articles on LungCancer.net.