Spotlight: Coping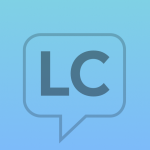 By Editorial Team

·

April 30, 2017
Coping with a lung cancer diagnosis or life with lung cancer as a patient or caregiver can be incredibly difficult. Many experience emotional as well as physical challenges.
Last month, in April, we focused on self-care and the positive impact on coping that it can have on coping with lung cancer. This month, we're broadening the scope and sharing coping tips across the board. We would love for you to join in the conversation if you have any tips to add, any stories of your own, or any questions! See below for ways to engage!
In addition to the coping strategies and stories that we will share, it is important to know the symptoms of anxiety and depression, so that you will be able to recognize them, and to get the care you need and deserve. It's important to know that you are not alone! It is estimated that one in four persons with lung cancer experiences periods of depression or other psychosocial problems during and after treatment, and other studies have shown rates of 43-47% of patients with lung cancer experiencing depression.
Forums
Have a coping strategy or story to share, or a question you'd like to ask? Post in our forums and get the conversation going!
Stories
Have a personal story you would like to share with us? A coping method or strategy that has really made a difference in your life with lung cancer or as a caregiver?
Twitter
Be sure to also follow us on Twitter!
Headlines
Learn more about coping with lung cancer:
Managing Stress & Coping – Tips from the Community
By Editorial Team—April 26, 2017
In our recent Lung Cancer In America survey, the majority of respondents perceived their stress levels as high or very high. While the stress levels of those with no evidence of disease (NED) were lower than those in the process of diagnosis or currently in treatment, all three groups had higher than average levels of stress…READ MORE
Coping with Lung Cancer
As more treatment options become available and researchers continue to search for new ways to diagnose lung cancer at its earliest, most treatable, stages, more people are living with lung cancer…READ MORE
Why You Should Join a Support Group
By Kimberly Lester—March 10, 2017
Let's face it, lung cancer is a depressing topic. If you have it, then you already know the weight it has added to your life; you are being forced to consider your own mortality, trying to figure out treatment options, wondering which doctor is the right one for you, and answering judgmental questions about your smoking history. But those are actually all of the reasons why a support group is exactly the right place for you…READ MORE
Managing Scanxiety
By Dusty Donaldson—March 24, 2017
Anyone who ever received a lung cancer diagnosis understands the barrage of feelings that come when it is time to undergo periodic imaging to monitor cancer activity in our body. A wide variety of emotions—such as anticipation, anxiety, dread, excitement, fear, etc.—arrive with great intensity when the time comes for our CT or PET scan. Whether you were recently diagnosed or are a longtime survivor, there's something about getting a scan that creates a range of feelings from intense curiosity to deep-seated fear…READ MORE
NED – Now What?
After months of [sometimes grueling] treatments, numerous doctors appointments and countless tests, as well as all the soul-searching and emotional rollercoaster from being on this lung cancer journey, it may seem like the pronouncement of NED is the balm that would solve all problems. However, it's not that easy…READ MORE
Recognizing Depression and Getting Treatment
Depression is a common condition in people with lung cancer. It is estimated that one in four persons with lung cancer experiences periods of depression or other psychosocial problems during and after treatment. Other studies have shown rates of up to 43-47% of people with lung cancer experiencing depression.1-3 Since depression is a serious condition that can increase the risk that you will harm yourself, it is important to be aware of its symptoms and to get help as quickly as possible…READ MORE