Calling All Lung Cancer Advocates!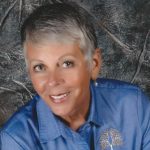 By Dusty Donaldson

·

October 12, 2017
Come to DC and Make a Difference
November is our month. If you have been impacted in any way by lung cancer, this is your calling to take action. This is your opportunity to take a stand, make your voice heard, share your story, and make a difference.
Hundreds of leading advocates across the country are planning activities and events to help raise awareness during Lung Cancer Awareness Month. Awareness campaigns, however, will only be successful with your support and participation.
This year there are more opportunities to engage in awareness opportunities than ever before. I will write another article about some of the other opportunities; however, I wanted to share information about two major awareness activities happening in Washington, DC, on Wednesday, November 1 and Thursday, November 2, because—for most of us—these events involve travel plans. If you live in the area, please come out to show your support for this cause. If you do not live nearby, please consider traveling to the nation's capital for these unique, historical events. These are not fundraising events. These are purely lung cancer awareness events. Bring a friend and share a hotel room to save on expenses.
Press Conference & Panel Discussion (National Press Club)


To kick off Lung cancer Awareness Month, on November 1, the Lung Cancer Action Network (LungCAN) is hosting the Lung Cancer Awareness Month Press Conference and Panel Discussions at the National Press Club in Washington, DC. Advocates and survivors are strongly encouraged to attend. The press conference begins at 12 pm in the Holeman Lounge on the 13th Floor of the National Press Club, 529 14th St. NW, Washington, DC. The event brings together renowned researchers and advocates from several organizations, as well as individuals personally impacted by lung cancer. Journalists are welcome. A buffet luncheon will be served. The above image is from the 2016 Press Conference and Panel Discussion.
Life & Breath Rally (Capitol Hill)
The following day, Thursday, November 2, hundreds of advocates will gather for the Life & Breath Rally at the U.S. Capitol Building. The purpose of the rally is to demonstrate the urgency of making lung cancer a national priority by creating a visual of 433 people, the number of U.S. lung cancer deaths each day. This event is being organized by caring individuals who are inspiring other caring individuals to come to DC to represent this cause. Although many lung cancer advocacy events have happened in DC, this new event has never taken place before. You are encouraged to visit your representative. Not sure who your representative is? No problem! Use this link to find out. More importantly, we need you at the Capitol grounds to be a part of the rally. We will meet at the front of the United States Capitol grounds across from the Peace Monument in Peace Circle at First Street, N.W., and Pennsylvania Avenue, Washington, D.C. (See event page for more details, including a map of where to meet)
Details about the events are below:
Lung Cancer Awareness Month Press Conference & Panel Discussions
Wednesday, November 1, 2017
12 pm—3 pm
National Press Club
529 14th St. NW, Washington, DC
Contact: Dusty Donaldson
The event page is available here and is available on Facebook here.
Life & Breath Rally
Thursday, November 2, 2017
11 am—1 pm
Front of the U.S. Capitol Building, Washington, D.C. (near Peace Monument at First Street, NW and Pennsylvania Avenue)
Register here.
Contact: Deana Hendrickson
On social media: Facebook, Instagram, and Twitter.