Frustration Boils Over...One More Time
For some reason, every time one of my friends knows someone with lung cancer, they turn to me for comfort. I don't really know why, except that they know I have "been there done that." I'm very happy to help in any way I can. More often than not, the person with cancer doesn't want to talk to me, but their loved ones do. I guess I give them some perspective on what it is like to live with lung cancer.
Those we've lost to lung cancer
Sadly, I can't think of a single person whose loved one gets in touch with me who has benefited from treatments like I have. Sometimes, it is easy to believe that we are making some progress in beating this horrible disease (and in fact, stats bear that out), but man! They're not making enough progress fast enough.
I'm coming from a bad spot right now. I just got word that one of my friends lost a family member this afternoon. She first contacted me in mid-April about her sister-in-law, a joyous woman who always had a smile on her face, being diagnosed with lung cancer.
This afternoon, I got the dreaded text, "Jesus came to get Cindy this afternoon." And, I cried. I don't know Cindy. I never met her and I have never communicated with her. But, I know that there are a lot of people who love her very, very much who have now had their daughter, wife, mom, grandmom, sister, and friend ripped away from them by this stupid disease.
Keep on advocating through it all
I'm usually very upbeat. I look at the positive side of life most all of the time. And, I will again. But right this minute, I'm mad, sad, and frustrated. I want to punch the walls. I want to cry. I want to scream. Darn it! It just isn't fair!
And even when the negative emotions are flowing through me, there's a part of me that is thinking, "You have to keep on keeping on. You have to keep on advocating. You can be the voice for those whose own voices have been quieted by this disease."
And, that's just exactly what I resolve to do every single time I hear that someone else has been taken from us because they had lung cancer. I just wish I could make my legislators feel the same pain and fury that I feel over these unnecessary deaths. I wish I had the words to finally reach them and make them understand, I mean, really understand, that lung cancer is an indiscriminate killer that doesn't care if you smoked or not, if you're young or not, if you're loved or not.
Where do those research dollars go?
You know, when I was on Capitol Hill a few weeks ago advocating for more funding for lung cancer, every single Congressional office bragged about all of the extra money the National Institutes of Health (NIH) received this year. They got billions more than they even requested!
I thought just maybe their extra billions would mean that lung cancer would be tossed a few more research dollars. I just took a look to see how much more money would be allocated to lung cancer research with that increased budget. My tears dried up real fast and all I see now is red.
Despite the fact that NIH has billions ... Billions, with a B ... more to spend, lung cancer once more loses out.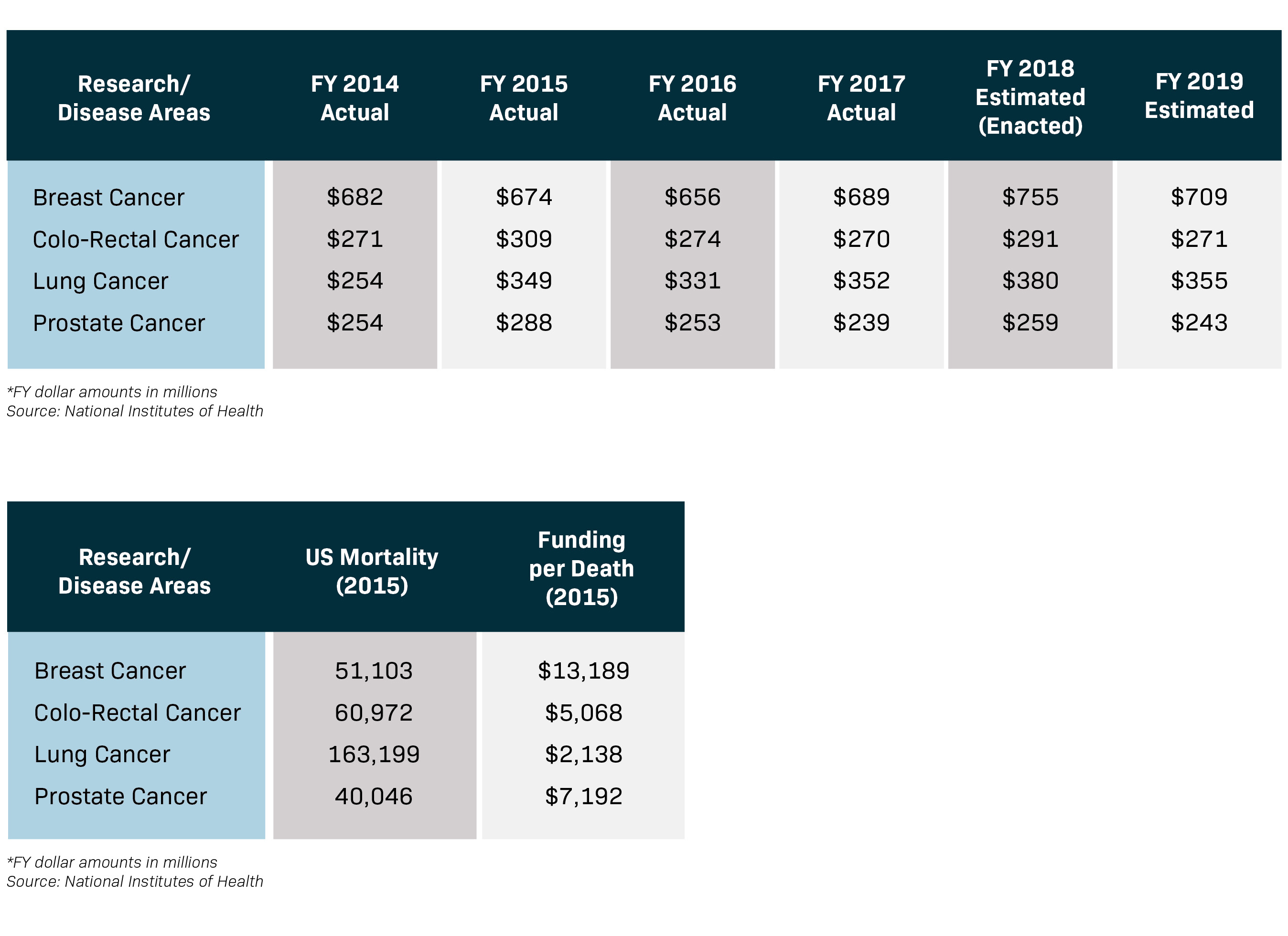 There's no excuse
And, so it goes. Lawmakers, even with their own data showing horrible funding disparities, continue to grossly underfund lung cancer research. How do they explain that lack of funding to Cindy's family? For that matter, how do they justify it to me or to anyone else impacted by this disease?
This article represents the opinions, thoughts, and experiences of the author; none of this content has been paid for by any advertiser. The LungCancer.net team does not recommend or endorse any products or treatments discussed herein. Learn more about how we maintain editorial integrity
here
.
Poll
Are you satisfied with your care team?