Ten years and still here!
Last updated: October 2023
In 2013, I was diagnosed with stage 4 NSC lung cancer. I told my oncologist "That doesn't work for me." I have always had a positive outlook on life. I love to laugh and have a strong faith. My new mantra became Romans 12:12. "Be joyful in hope, patient in affliction, and faithful in prayer."
NED after 3 years of treatment
After 3 years of treatment, I was finally pronounced NED. During that treatment, one of my target drugs caused me to faint, and break all three bones in my ankle during the fall. While the doctor in ER was discussing surgery, he decided that I needed another CT scan. During that scan, I went into cardiac arrest and obviously was in the right place although the CPR meant some broken ribs were added to the pain of broken ankle bones. That drug, Zykadia, was discontinued from my treatment and I began Xalkori. My reaction had been a prolonged QT wave in my heart. Left me with long term afib which is managed by medication.
My husband being diagnosed with lung cancer too
I did discover in 2014 via PET scan that I had a growth on my ovary that turned out to be borderline ovarian cancer and surgery took care of that. I was going along fine after 2016 until 2019. That year my husband was also diagnosed with lung cancer. He had been a smoker and served in Vietnam. I had never smoked. I was ALK and he was EFGR which meant a different treatment plan for him. We had such hope for him. Unfortunately, his cancer was very aggressive and he only lived a month and a half and he was gone in Oct. 2019.
A different era of my journey
So my journey was going to continue without my caregiver. During my grieving, I was diagnosed with stage 1 breast cancer. It was discovered during a check-up scan for my lung cancer. Surgery and Tamoxifen have kept me NED. So in 2023, I have been a survivor for ten years. What will I do ? I got down the plate my husband gave me. It says, "You are a Miracle" and "Celebrate". And when I celebrate, I will remember my husband and others not here with me.
Wishing everyone the joy of being NED
I pray you all will reach this ten year celebration and we all continue to go forward. I am like that slogan from an old Timex commercial, "Takes a licking, but keeps on ticking."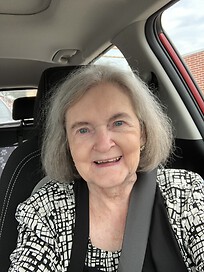 This article represents the opinions, thoughts, and experiences of the author; none of this content has been paid for by any advertiser. The LungCancer.net team does not recommend or endorse any products or treatments discussed herein. Learn more about how we maintain editorial integrity
here
.

Community Poll
What healthy habits do you use to improve the quality of your life?