Being diagnosed with stage 4 lung cancer
On March 28th, I was diagnosed with stage 4 lung cancer. Within 18 months, I lost almost 60 pounds. Other than occasional wheezing the weight loss was my only symptoms.
My treatment journey
I am currently receiving chemotherapy and immunotherapy as a part of my treatment plan. I've just completed my 2nd round of chemotherapy out of 4 total rounds. A symptom from that I have experienced from this is total hair loss which has occurred in only 4 weeks of treatment, but I can deal with that.
Support goes a long way
I am receiving tremendous support from family and friends. This is a hiccup in my life, not the end!
I choose hope!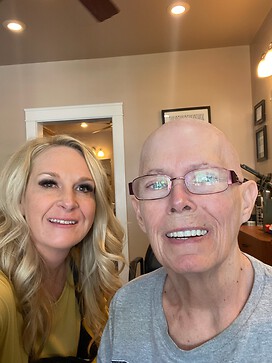 This article represents the opinions, thoughts, and experiences of the author; none of this content has been paid for by any advertiser. The LungCancer.net team does not recommend or endorse any products or treatments discussed herein. Learn more about how we maintain editorial integrity
here
.

Community Poll
Beside manner matters! What has your experience been?