Hi! My name is Lyen Tanner
Last updated: November 2021
My name is Lyen Tanner. I am 65 years old, and I have 2 kids; 1 in Texas and 1 in heaven. I am living with extensive small cell lung cancer (SCLC). It is located in my right lung, liver, bones, and my brain! I am diagnosed in November 2020.
My treatment journey
I've been doing chemotherapy and immunotherapy since I was first diagnosed. Last month, I completed 10 rounds of whole-brain radiation. Next week, I go for a brain MRI, then another lung and body scan in November.
Maybe a clinical trial will be my answer?
I was tested & have the special protein to qualify for 2 clinical trials! I'm praying for a miracle!??♥️
Me!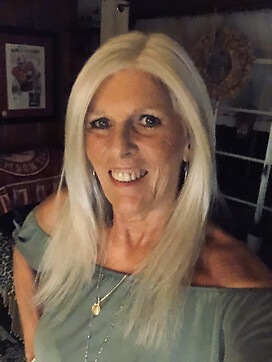 This article represents the opinions, thoughts, and experiences of the author; none of this content has been paid for by any advertiser. The LungCancer.net team does not recommend or endorse any products or treatments discussed herein. Learn more about how we maintain editorial integrity
here
.

Community Poll
What healthy habits do you use to improve the quality of your life?