November is Lung Cancer Awareness Month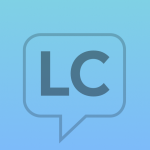 By Editorial Team

·

November 1, 2017
This November, we want to raise awareness about lung cancer by focusing on the experiences of the lung cancer community and the many ways members of the community may advocates for themselves and others. Follow us on this page and on our Facebook and Twitter for articles to read and share, and opportunities to help spread awareness and educate others about the realities of lung cancer.
Change your Profile Picture & Cover Image!
One of the easiest ways to spread awareness is to update your profile picture and cover image on social media!
Facebook Frame
Our custom Facebook frame features lungs connected by a white ribbon, the ribbon for lung cancer awareness. Add the frame to your current Facebook profile picture by clicking here and following the instructions!
Cover Image
You can update your cover photo by downloading the image below, or the image at the top of this page to use as your own. To download it to your computer, simply right-click on the image and choose the option to "Save Image As" – and it's yours!


Join the conversation
Q&A
Have a question about lung cancer?
Forums
Find and connect to others in the lung cancer community by posting in our forums!
Stories
Have a story you would like to share about your diagnosis, treatment, or other experience with lung cancer?
Get Social
Be sure to also follow us on Twitter!
"Go ahead, guess the first question virtually every person asks when I tell them I have lung cancer…" https://t.co/3TYEWnQboT

— LungCancer.net (@LungCancer_HU) October 17, 2017
Headlines
Read about advocacy and awareness from our writers!
Calling All Lung Cancer Advocates!
By Dusty Donaldson—October 12, 2017
Hundreds of leading advocates across the country are planning activities and events to help raise awareness during Lung Cancer Awareness Month. Awareness campaigns, however, will only be successful with your support and participation. This year there are more opportunities to engage in awareness opportunities than ever before…
READ MORE

Is There a Stigma in Lung Cancer Research Funding?
By Dave Bjork—August 30, 2017
Lung cancer is by far the leading cause of cancer death among both men and women – more people die of lung cancer than of breast, colon and prostate cancers combined. So one might assume that lung cancer gets the most research dollars from the National Cancer Institute (NCI). But this is not the case.
READ MORE
How to Support Lung Cancer Research
By Dusty Donaldson—February 17, 2017
Fatigue is one of the most common symptoms affecting people with lung cancer, and often one of the most debilitating. It can be experienced as both a symptom of lung cancer and also a side-effect of treatment…READ MORE
From Shock to Advocacy: Living With Stage IV Lung Cancer
The tribe of lung cancer advocates is a great group of people, ready to share information and fellowship, and choosing to become an advocate has greatly enriched my life with new friendships…READ MORE
Help Us Spread the Word about Lung Cancer Screening
Low-dose CT scans are used to screen for lung cancer. They can detect lung cancer in its early stages when it is easier to treat. Right now, lung cancer screening is underutilized. This simple test could save lives, making raising awareness about the availability of lung cancer screening an urgent issue…READ MORE