Nurse Navigators: Our Unsung Heroes
Nurse navigators bridge the gap between doctors and their patients and, well, help patients "navigate" through the maze of medical tests and appointments. They also provide resources and encouragement. They are unsung heroes in oncology care. I interviewed longtime friend and thoracic nurse navigator Cynthia Smart who shared some of her insights garnered from more than 12 years of navigating lung cancer patients.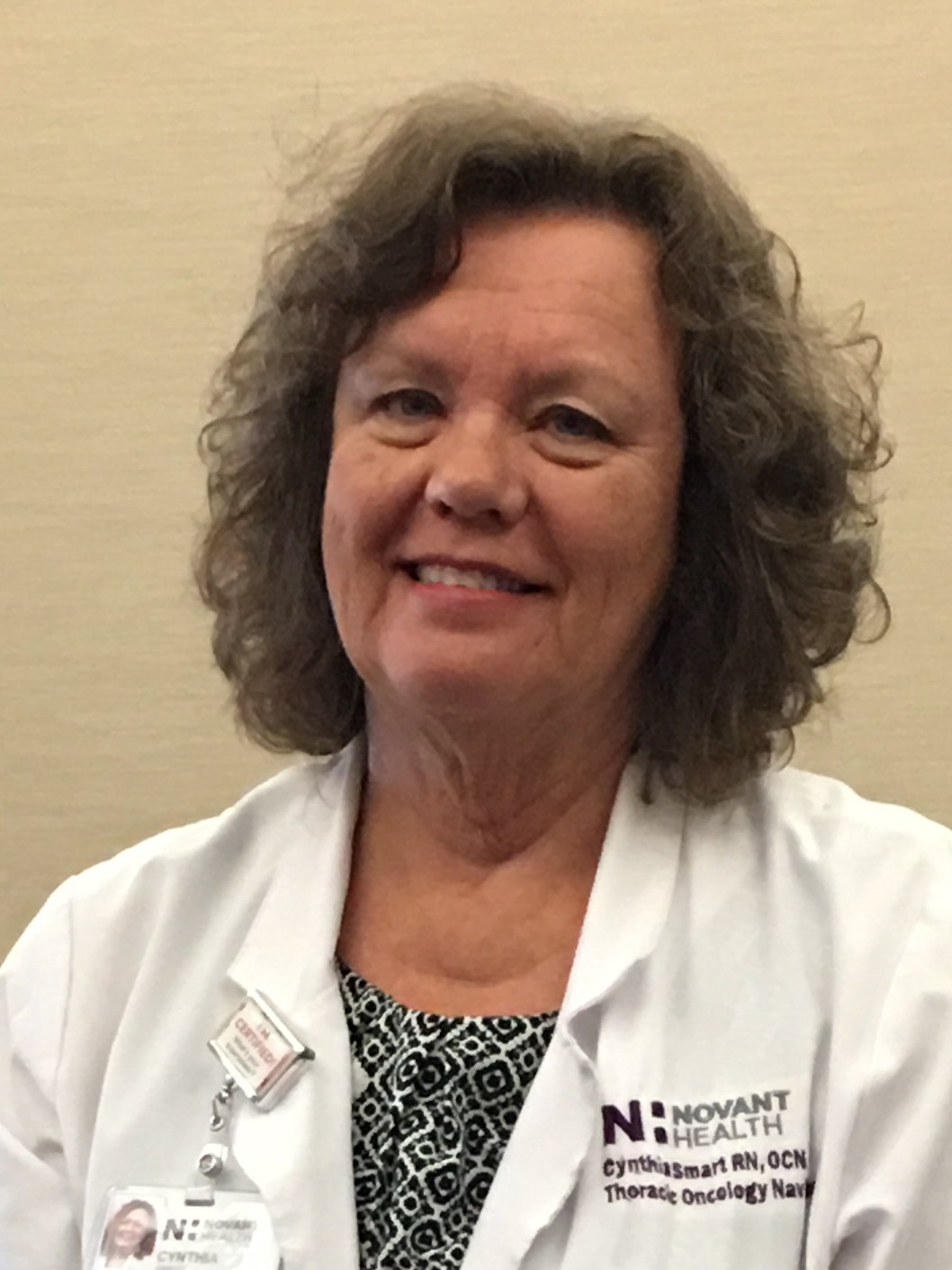 Cynthia Smart, RN, became a thoracic nurse navigator in May 2005. Prior to that position, she was a nurse in radiation oncology and on the oncology floor of a regional hospital, serving patients of all types of cancer.
"Navigation is a relatively new part of nursing," says Cynthia. "It started in Harlem with Dr. Harold Freeman in the 1990s. The purpose of a navigator was to reduce barriers and help with disparities in care. Many programs started with breast navigators, probably because the number of people diagnosed."
Although lung cancer kills more women than breast cancer, breast cancer is the most common cancer in women. Lung cancer is the second most common cancer in women. "People started recognizing the value of navigators," she says. "Lung was one of the next cancers to be added in. We're seeing more programs overall with nurse navigators."
During the past 12 years, Cynthia has seen many changes in the field of lung cancer.
"We are in such a better place now than we were when I started," she says. "There are so many more options for treatment. People are living longer. Screening has become more commonplace. I think there's much more hope. For example, I have patients who have been on immunotherapy for two-plus years. Not everybody responds to immunotherapy—but for the ones who do—it's just remarkable."
There is no such thing as a typical day for nurse navigators
"Every day is a little bit different," says Cynthia. "Today, for example, I met a new patient who was in the hospital. She was diagnosed when she was in the hospital. I saw a few more patients, my regular patients, who were also in the hospital. I made phone calls, tried to coordinate care for my patients, answered questions, provided emotional support, was cheerleading, referring patients to community resources…unending."
The most challenging part of her job is losing the people she cared for.
"Meeting and connecting with people—when it's the worst day of their life—is very hard," she says. "They've been told they have an incurable cancer. A lot of times I feel like we're coming in to pick up the pieces. So, that's hard. Also, learning to have boundaries, because when you meet somebody and follow them through their treatment and support them…a piece of your heart is taken once something happens to them.
"Maintaining those boundaries so you don't get ripped apart on a daily basis is a challenge. It's a fine line because you know they need your care and compassion. I have met a lot of wonderful people. They feel like family and their families feel like family."
However, the reward of helping others makes it worthwhile
"Knowing that you've made a difference in someone's life, that you were there for them in their time of need," Cynthia says is the most rewarding part of her work. "That and recognizing the honor it is to support people as they go through their journey."
If your cancer center does not have a thoracic nurse navigator program, ask your doctor or staff members to consider adding the program. For more information about this program, visit the following websites:
This article represents the opinions, thoughts, and experiences of the author; none of this content has been paid for by any advertiser. The LungCancer.net team does not recommend or endorse any products or treatments discussed herein. Learn more about how we maintain editorial integrity
here
.

Community Poll
What healthy habits do you use to improve the quality of your life?