Should You Take That Trip of a Lifetime?
Everyone on a lung cancer journey should consider taking another—more pleasant—journey. Take a journey where you determine the destination.
A once-in-a-lifetime trip
Remember the catchy jingle from the 1970s, "You deserve a break today, so get up and get away…" If anyone deserves to get away, lung cancer patients do. Undergoing harsh treatments, psychological stress and all the baggage that comes with a lung cancer diagnosis, at some point in their journey, lung cancer patients need to leave it all behind and take that once-in-a-lifetime trip.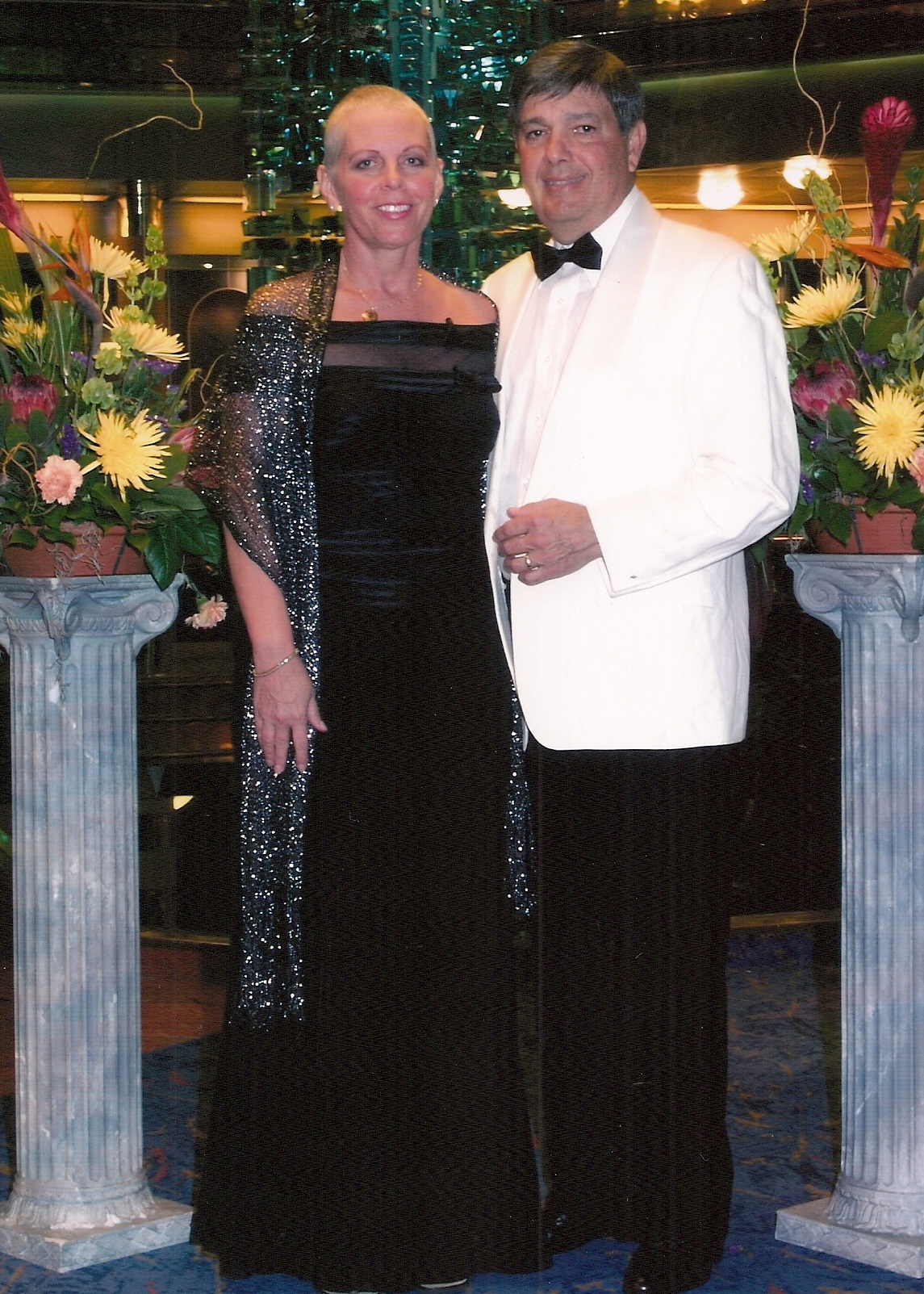 If you need an excuse to travel, it's easy to find one. Celebrate the end of treatment. Celebrate new treatment success. Celebrate that you dodged the bullet. You may simply want to take a break from treatment to allow your body time to recover. If you believe cancer will result in your death, take that trip before you are too frail.
When I completed my course of treatment, my husband and I celebrated by taking an amazing cruise (See image from our trip). Traveling does not have to cost a lot of money. (It may be smart to purchase travel insurance, in case you have a temporary health setback.) Also, when I travel, I use Airbnb, an economical alternative to hotel stays.
Planning an exotic trip will give you something to look forward to, rather than dreading an upcoming scan or infusion. Discover what travel plan excites you and go for it!
Here are a few ideas:
Go to the beach. If the heat is too much during peak season, plan a visit during off-season when the rates are lower and walks on the beach are more pleasant.
Drive to the mountains. Depending on where you live, you may be able to make this a day trip. Take a scenic drive on the Blue Ridge Parkway or a similar place.
Visit a winery. Wineries seem to be everywhere these days. Many of them have restaurants or picnic areas. In addition to making special memories, you can make a keepsake by turning a wine bottle into a candle.
Travel to New York and see a Broadway show!
See a professional sports game. Get tickets and go cheer for your favorite baseball, football or hockey team. Sure, you can follow the game better on television than in the stadium but there is no replacement for enjoying all the sights, sounds and smells at a ball game. (Connect with lung cancer advocate and former NFL player Chris Draft and the Chris Draft Family Foundation which aspires to bring a "Survivor to Every Game!")
Take a hot air balloon ride! If not now, when?
Visit the Grand Tetons and Yellowstone National Park.
Visit the Holy Land.
Take a cruise. Considering that your food, accommodations and much of your entertainment is included, cruising may be quite cost effective.
If you live out in the country, take a drive to the city.
If you live in the city, take a drive to the country.
A different type of adventure
If you are undergoing treatment or too frail to travel, you may have to stay close to home but you can read stories about exotic places or have an audio book read to you. Reading can create a sense of escape so the heart can soar even when the body is uncooperative. Years ago, I taught a literacy course to inmates in a maximum-security prison. I wanted to impart in them a sense of travel and escape from the bondage of reality—even though they were confined to a tiny cell. So if your body cannot travel, pick up a book and prepare for an adventure!
If taking an adventure across the ocean seems overwhelming, venture to a nearby town to discover something new there. Depending on your health status, budget and sense of adventure, whatever you decide to do and wherever you decide to go, go somewhere and do something!
This article represents the opinions, thoughts, and experiences of the author; none of this content has been paid for by any advertiser. The LungCancer.net team does not recommend or endorse any products or treatments discussed herein. Learn more about how we maintain editorial integrity
here
.

Community Poll
Have you ever used videos as a way to advocate for lung cancer?