Lung Cancer Survivors: Your Input is Needed!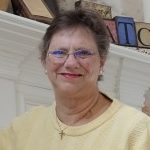 By Donna Fernandez

·

April 17, 2018
I wonder if you have ever heard of the Lung Cancer Registry? It is a collaborative effort among the Bonnie J. Addario Lung Cancer Foundation (ALCF), American Lung Association (ALA), and International Association for the Study of Lung Cancer (IASLC) to gather data from lung cancer patients from across the world. The registry is an exciting opportunity that allows us (or our caregivers) help guide researchers, scientists, and doctors as they seek to improve the care we are given.
Uniting voices from the community
The goal of the registry is to get input from lung cancer patients on questions such as
What symptoms did you have prior to diagnosis?
How long did it take before your cancer was diagnosed?
Was molecular, biomarker, or genetic testing done on your tissue?
Were you offered treatment?
What are your current treatments?
Did you receive any education materials at diagnosis or during the treatment process?
Did your treatment facility offer supportive services?
The survey only takes a few minutes to complete. As thousands of us respond to the questions, medical personnel can dig into the data to find trends, areas where they're already doing a good job, and where improvements are desperately needed.
I have heard many complaints that no educational materials nor supportive services are offered to patients. The registry will provide a vehicle for us, as a large voice, to tell clinicians that we need and want these services.
Sharing needs and experiences
Right now, there are two surveys available in the registry: a general survey and a research survey targeted at those who have received immunotherapy. The primary function of the immunotherapy registry is to learn what treatment you received, how effective it was or is and what side effects you experienced.
More surveys will be added as time goes on and researchers have questions that the community can help answer. The more data that is collected and made available to researchers, the more informed their decisions will be.
One added benefit to participating in the registry is the ability to request information about potential clinical trials as they become available. If you've ever tried navigating ClinicalTrials.gov, you know how valuable this could be!
Learning from others
For a data nerd like me, there is another advantage to completing the surveys in the registry. You are given access to the results of the surveys. Even though the response rate is still somewhat limited at this early stage of the registry, I was fascinated to see that 77% of those who responded to a question about whether their tumor had gone through molecular testing said "yes."
As a nonvoting member of the Advisory Board for the Lung Cancer Registry, I am especially interested in getting some feedback from all of you:
Will you participate in the registry? (If so, please do so right away, while it is on your mind!)
If you will not, why not?
Would a small incentive (i.e., a small Amazon gift card) encourage you to complete the survey? (What type of incentive would be most useful?)
Do you have ideas for how the registry can reach a broader audience? (For instance, currently, the vast majority of those responding to the registry have completed at least some college hours. Without a doubt, lung cancer is not affecting only those who have some higher education under their belts.)
Thank you all for your help in making this important registry gain momentum so medical personnel can get the data needed to help drive our treatment options. All of your feedback is needed and welcome so that the registry will be the best it can be.