Remembering Julie Swedberg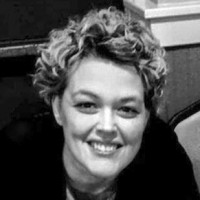 We are incredibly saddened to share that Patient Leader Julie Swedberg passed away on April 1, 2023. Julie was diagnosed with stage IV adenocarcinoma at age 41, and she went through multiple surgeries and treatments during her cancer journey.
Julie will be deeply missed by her family and those in her community. She worked closely with A Breath of Hope Lung Foundation to educate, spread awareness, and support others with lung cancer. The lung cancer community shares the utmost gratitude for her advocacy efforts over the last 5 years.
Julie was a force of positivity within the LungCancer.net community. She showed her courage when touching on the most vulnerable topics: grief, empathy, lessons learned from cancer, living with discouragement, and so much more. We are so grateful for the experiences she shared with our community, and for her compassionate, graceful spirit. Some of Julie's writings can be found below:
Spirituality and Lung Cancer
Advanced Care Directives: Using Your Therapist to Help
Learning from Cancer
The Uncomfortableness of Grief
Join us in remembering Julie
We know that Julie's writing, advocacy efforts, and personality touched so many in the community. If you would like to share any memories or stories about Julie, please share them in the comments below.

Community Poll
Happy Lung Cancer Awareness Month! What does self-advocacy mean to you?