Remembering Jennifer Toth
Last updated: February 2023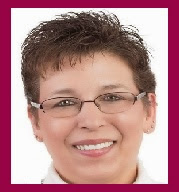 We are incredibly saddened to share that LungCancer.net team member Jennifer Toth passed away on January 28, 2020. Jennifer had been living with stage IV lung cancer since January 2014 and bladder cancer since 2017. She will be deeply missed and remembered by all who know her. Jennifer's story and advocacy work will continue to help uplift others in the lung cancer community.
Celebrating Jennifer's legacy
Jennifer was a dedicated, compassionate advocate who provided comfort and support to so many living with lung cancer. She was also the proud mother of seven children and a beloved grandmother to three grandchildren. LungCancer.net feels lucky that Jennifer openly shared her thoughts and experiences with this community. Some of her writing can be found at the below links; or see a full list of her articles.
Words from the community
From Lysa Buonanno
"I loved her laugh. She was always smiling and joking around. I had the honor of spending time with her at several conferences over the last few years. She's the reason I write for LungCancer.net. She was special."
From Sandy Spears
"Some people come into our lives and leave footprints on our hearts and we are never, ever the same.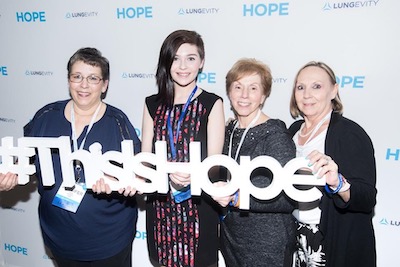 This quote is so true. Jennifer Miceli Toth, you left your footprint on so many of us. A beautiful mom of 7, a loving grandmother. Oh my, your memories will always be engraved in our hearts. Your love for your family and friends shined through. Your smile was always bright, so bright it lit up any room you walked in. You and your daughter Maria really made the conferences so much fun! Your silliness, your jokes, your outlook on life was so inspiring."
Join us in remembering Jennifer
We know that Jennifer's writing, advocacy efforts, and compassion touched so many. If you would like to share any memories or stories about Jennifer, please comment below.

Community Poll
Beside manner matters! What has your experience been?