Remembering Angie Brice Hessbruegge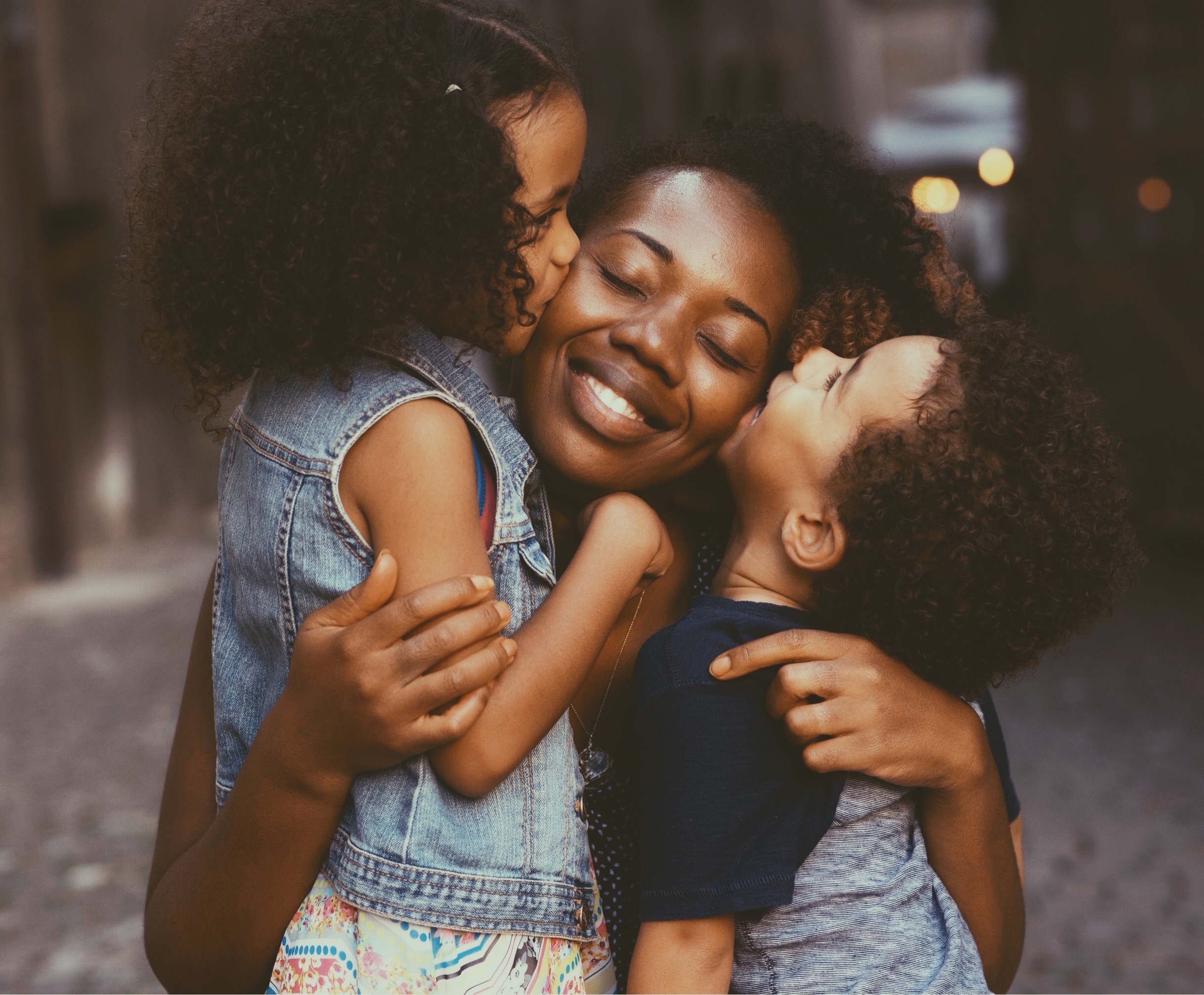 We are incredibly saddened to share that LungCancer.net team member Angie Brice Hessbruegge passed away on May 26, 2021. Angie had been living with stage IV lung cancer since 2019. We are thinking of all of her loved ones, especially her husband and children. Angie's compassion and light will be remembered and deeply missed by all who knew her.
A legacy of compassion and hope
After Angie's diagnosis, she was determined to advocate and educate others about the realities of lung cancer. Angie dedicated her time to raising her beloved family while supporting others living with lung cancer. With her close friend who was diagnosed with breast cancer, she created the podcast Mommy Had A Little Cancer.
In addition to her podcast and advocacy efforts, Angie shared her experiences with us on LungCancer.net. You can read some of her writings below:
Cancer in Reverse
Along with her experiential stories and words of encouragement, Angie also shared a poem titled Cancer in Reverse which she wrote reflecting on her life with lung cancer.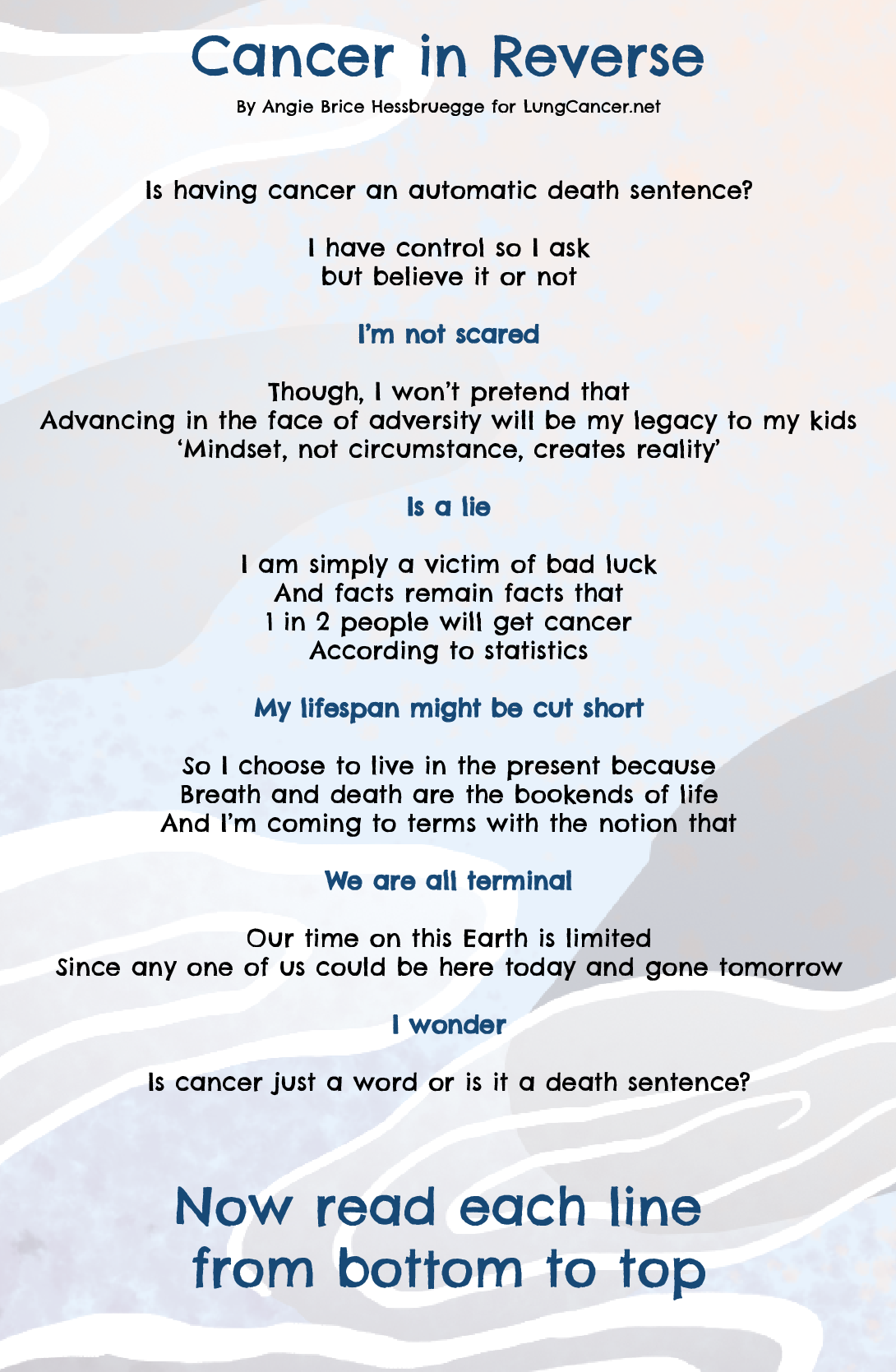 Join us in remembering Angie
We know that Angie's spirit touched so many in this community through her writings, and we are incredibly grateful she was a part of our team. If you would like to share memories or stories about Angie, please comment below.

Community Poll
Where have you found the most support during your lung cancer journey?