An Interview with The Pearl Project and Chance to Win! (Giveaway Closed)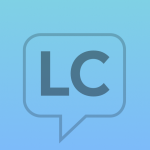 By Editorial Team

·

November 2, 2018
November is Lung Cancer Awareness Month. Throughout the month, we'll be spreading the word about the many lung cancer awareness and advocacy efforts of the community, and sharing ways to get involved. Today, we're featuring Kristina Corrales Raso, founder of The Pearl Project. Read about her efforts below, and enter to win two bracelets from The Pearl Project at the bottom of the post! Keep one for yourself, and share the other to even further spread awareness!
Meet The Pearl Project Founder Kristina Corrales Raso
I lost my mom to lung cancer when I was 22 years old. She was also young, active, healthy, and it was a complete shock to our family. My mom had many struggles with her cancer battle including the toll it took on her physically, spiritually, and emotionally. One struggle she did not expect was the stigma of her disease. She did not smoke, but didn't believe anyone should be blamed for having cancer. She had compassion for people who struggled with addiction and wanted to be part of a greater community that supported everyone battling lung cancer.
How did The Pearl Project begin and what is the inspiration behind it?
When my mom had lung cancer, she wished there was a pink ribbon for her disease. The incredible progress toward opening up the conversation about breast cancer and its risk factors was mostly based on clever marketing. Providing an instantly recognizable symbol (and color) that would make people feel a part of an important cause. One of the awareness colors for lung cancer is clear because its an invisible disease. Another color is pearl.
Pearls are readily materialized, beautiful, and instantly recognizable. They have long represented history, wisdom, and strength. Traditionally worn across the chest and lungs, I felt it was the perfect object to represent lung cancer awareness. Jewelry is easy to wear and always makes a lovely and personal gift. When you give someone a piece of jewelry, it makes them feel beautiful touches a part of their soul. So the movement and project "think pearls for lung cancer awareness" was born.
What is the mission behind The Pearl Project?
I have always believe that the first step toward progress for any issue or cause is opening up the conversation. Research funding will not increase if people don't feel comfortable talking about the cause in the first place. So the core of the mission is to change the way the world sees lung cancer: As the leading cancer killer in both women and men worldwide that deserves recognition and compassion. Of course progress in research and awareness requires funding, and all profits for all jewelry sales are donated to lung cancer-focused nonprofits.
At what point did you decide to fully dive into lung cancer advocacy?
After my mom died I continued to work in advertising and eventually became in charge of the company's branding. I learned how to oversee a logo and website design, effectively advertise online, and what goes into how people perceive a company and the resulting decisions they make. I always wanted to spread the word about lung cancer awareness in honor of my mom but didn't know how to do it. The knowledge I gained professionally enabled me to create a branding campaign for a cause for which I am deeply passionate.
What does it mean to be a lung cancer advocate?
It's a continuous learning process; but essentially means talking to anyone, from a store sales clerk to someone I chat up at a party, about my story and why I founded the project. It's not about selling it's about telling. Stories are incredibly powerful as people can easily see themselves in your narrative. When I talk about my mom they will think of their mom, and its very effective in humanizing a heavily stigmatized disease.
What advice would you give to others who may want to raise awareness, but are unsure where to begin?
Reach out to a nonprofit you care about and start out by committing to an event. The hardest part is usually showing up, but then you will meet like-minded people who will support you and make you feel part of a greater community for social change. Events require a lot of work but you will feel amazingly accomplished by serving for an important social mission. There is also power in numbers — trying to get people's attention can be difficult, so being a part of a group with the same goal will help you stay motivated.
What do you wish people better understood about lung cancer?
It's a disease that does not discriminate. Anyone can get lung cancer, and nonsmoking women are at the highest risk in history. Estrogen, the same hormonal contributor to breast cancer, may also cause lung cancer. And also understand the mentality of victim blaming. "They smoked and got lung cancer; I don't smoke so it won't happen to me." Which only makes it more difficult to make progress in life saving research.
Telling just one person about the risks of lung cancer can save a life. My mom was initially misdiagnosed because her own doctor did not think she would be at risk as a young female nonsmoker. People are often shocked when I tell them lung cancer is, by far, the leading cancer killer in women. Most lung cancer is caught when it is too advanced to treat effectively and has a very low survival rate. Women should pay attention to their lungs like they pay attention to their breasts. And of course, the next time you see pearls, think of lung cancer awareness with an open and compassionate heart. Once we've changed our mindset about a social issue, great change will follow.
Enter to Win!
For a chance to win our Lung Cancer Awareness Month Giveaway, simply enter your email address in the box below. One winner will be selected at random.
The giveaway ends on November 26, 2018 at 11:59 PM ET. The winner will be notified via email. The winner has 48 hours to claim their prize before an alternate winner will be selected. For more information, please read these Terms & Conditions. Good luck!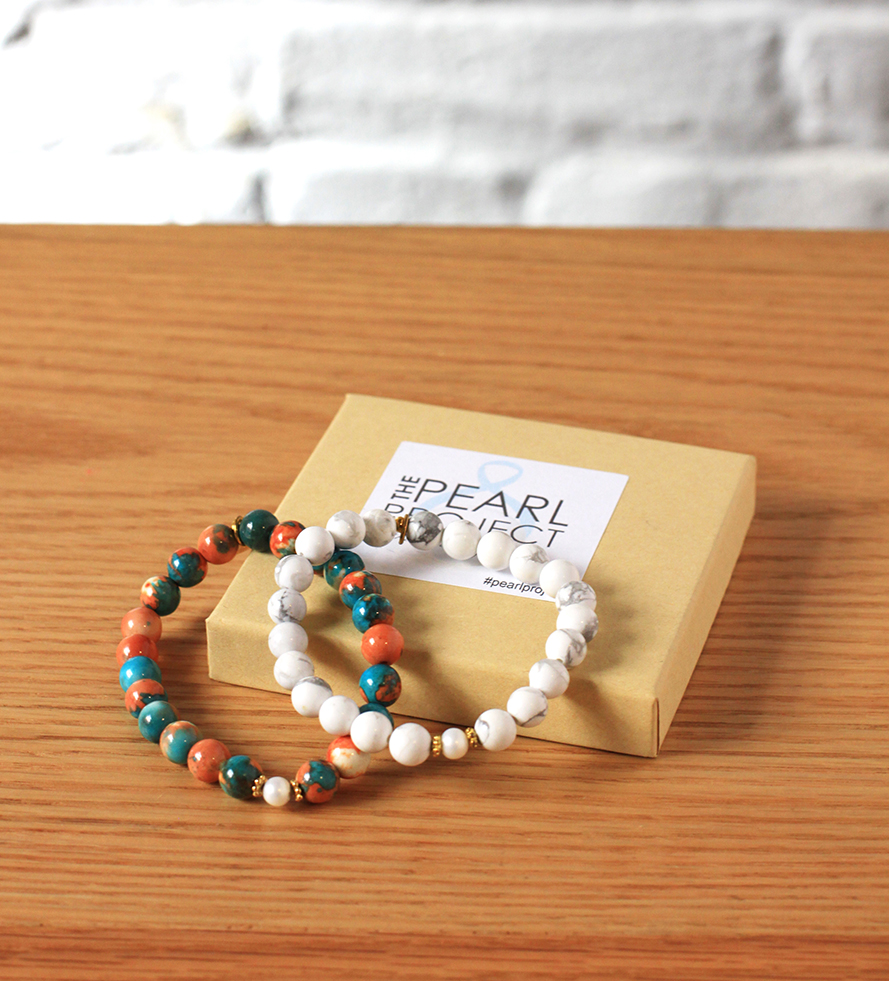 This Giveaway has closed. Thank you to everyone who entered.