Lung Cancer Awareness Month 2017 Recap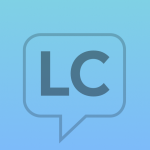 By Editorial Team

·

November 30, 2017
We'd like to thank everyone, from our advocates to our community members, for all of their help spreading awareness this Lung Cancer Awareness Month. In case you missed it, we're closing out November by recapping the month below.
We Asked, You Answered
We asked what the most helpful thing is that someone has done for you since your diagnosis, and were blown away at the response we received. Thank you for all of your input. To see the comments, click below:

Articles
Catch up on the articles posted throughout this awareness month:
Lora wrote about the wide range of emotions that one may experience in response to a serious illness such as lung cancer, and the stress that can come along with the pressure to be positive.
The First Thing I Learned… Video
Unfortunately, one of the first things that people diagnosed with lung cancer learn about is the stigma that surrounds it, and the impact of this stigma on the lives of those affected. Dusty shared her own experience learning about the stigma in this video:
Stories
Your stories are what matter most. We took the month to highlight community stories. Didn't share yours yet? You can share any time!
Giveaway
LungCancer.net held this Giveaway that included a copy of The ABCs of Lung Cancer for Patients and Families, written by Dusty Donaldson and Kimberly Lester; a copy of Trekking Through Cancerland: Letters from the Journey, written by Karen Loss; a Hope Tote from LiveLung; and an "It's Not About Smoking, It's About Breathing" T-shirt from LiveLung. The giveaway is now closed – congratulations to our lucky winner!
Did You Know…
We're on Twitter and Instagram, too!
"Dear lung cancer patient, I'm sorry for the stigma. I'm sorry that you don't have brightly colored ribbons and clothing lines, parades of people cheering you on, and hundreds of organizations dedicated to helping find a cure for you." https://t.co/hP2CTe6xWM #LCAM #lcsm

— LungCancer.net (@LungCancer_HU) November 25, 2017
As we all know though, awareness doesn't stop after the month of November ends. So, let us know in the comments below how, as a community, we can continue to spread awareness year round!