Healthcare Conversations After Diagnosis
After a lung cancer diagnosis, patients often will have a number of difficult conversations with doctors, family members, friends, and loved ones. There can be a lot of information to navigate and process when making healthcare decisions. Results from our 2019 In America survey reveal the important role doctors play when it comes to guiding, informing, and empowering patients through challenging healthcare decisions, and highlight where else patients turn.
How have you made your treatment decisions?
Who you turn to after diagnosis
Doctors and lung cancer-specific websites were the most prevalent resources patients used to learn about their lung cancer. A high majority of patients also turned to broader online resources, such as websites, blogs, social media outlets, and online support groups or forums, to find guidance or information.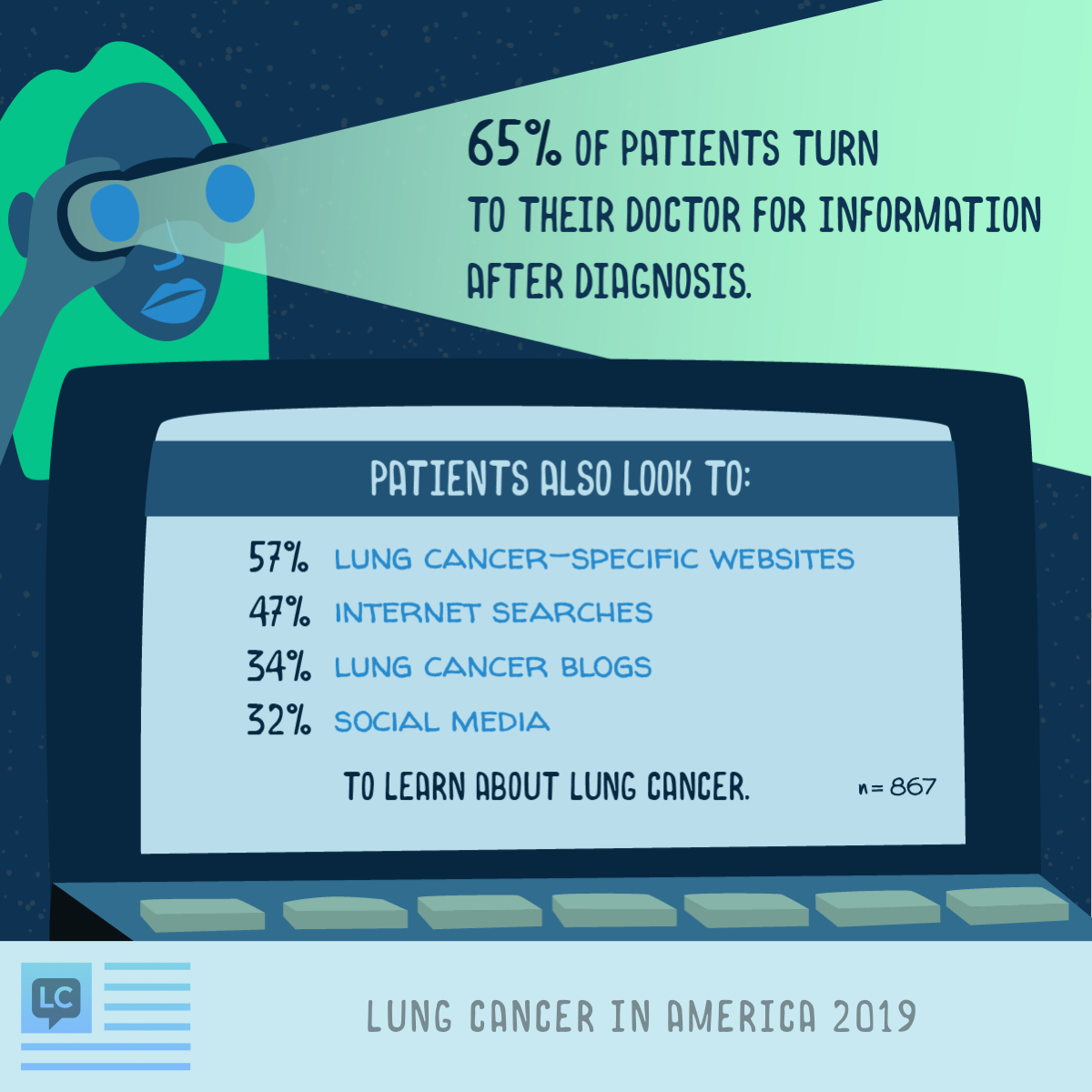 What types of doctors were most helpful?
A number of patients saw additional doctors either at diagnosis or during treatment for second opinions and support. Pulmonologists (30%) were the leading diagnosticians for lung cancer patients followed by primary care physicians (15%), thoracic surgeons (12%), and medical oncologists (11%). When it came to lung cancer management, medical oncologists were the healthcare professional most regularly seen (46%).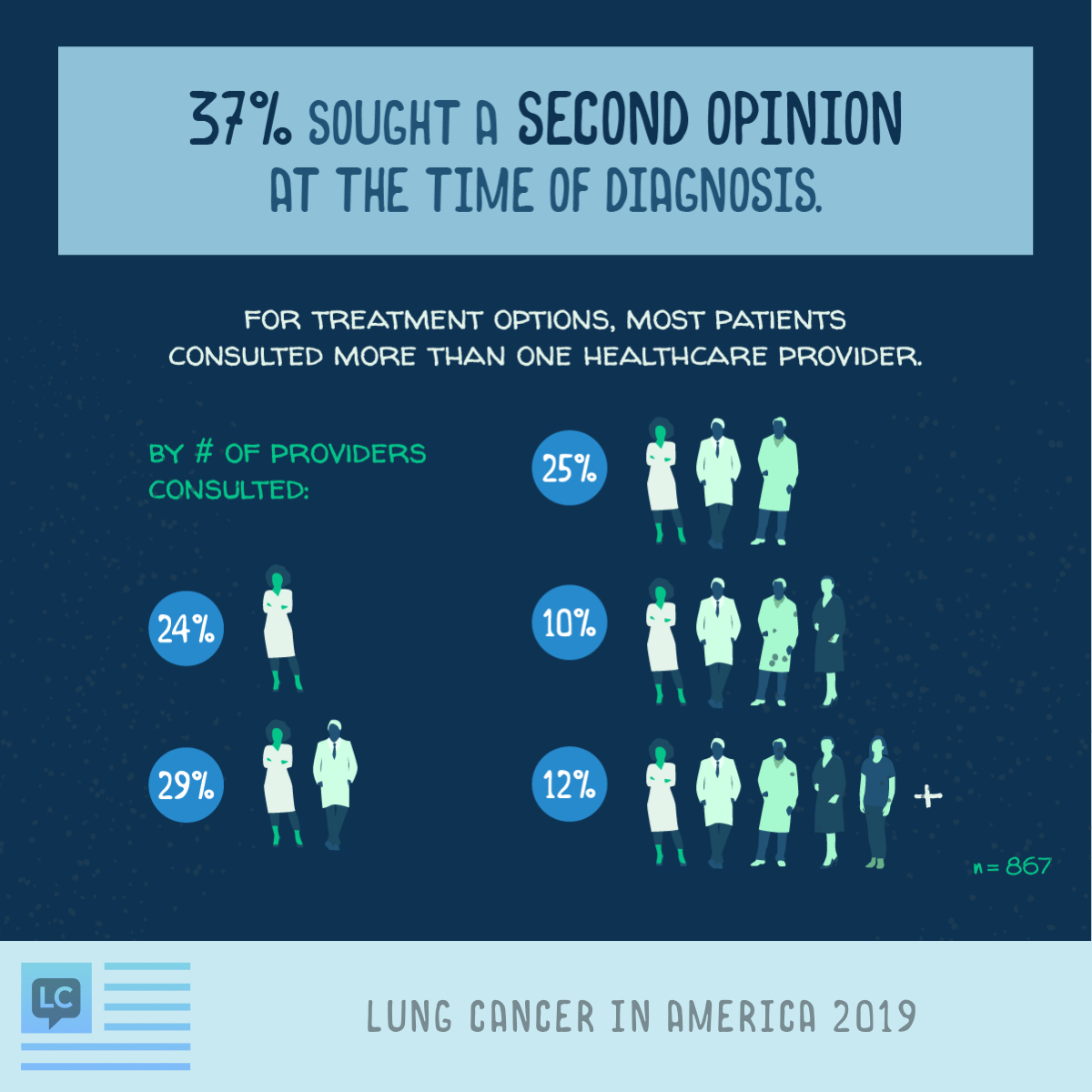 Weighing treatment decision factors
Doctor recommendations held the most weight when it came to making a treatment decision with 48% not taking other factors into consideration aside from their doctor's insight. Treatment or medication effectiveness (26%) was also an influencing factor. Patients often did not take insurance coverage parameters (8%) or the cost of the medication or treatment (3%) into consideration when making a treatment decision.
Has your doctor been helpful in your lung cancer journey?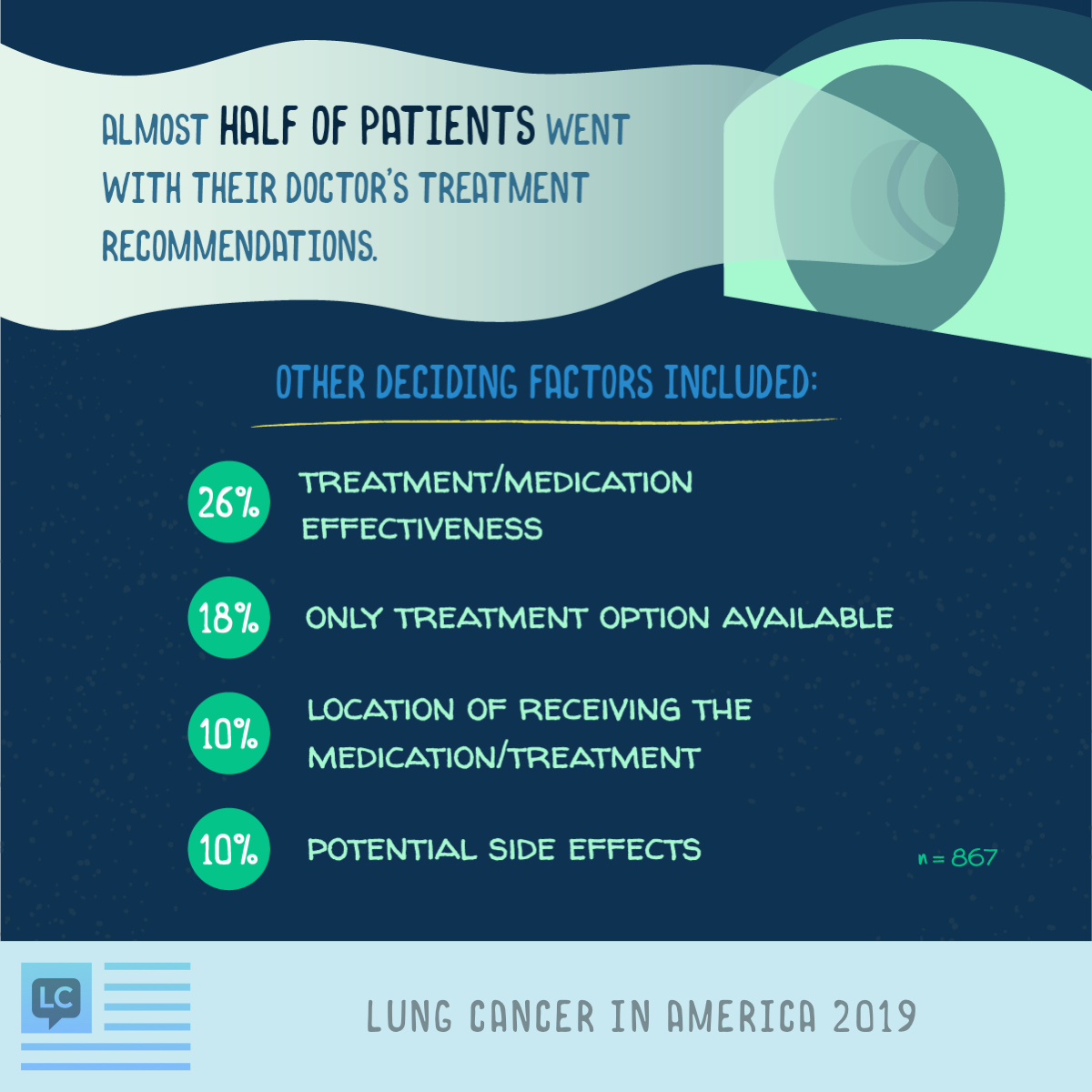 Having hard conversations with your doctor
Patients frequently had difficult conversations about legal or end-of-life matters with their doctor as well as with family and loved ones. Palliative care and hospice care were discussed less frequently with a majority of legal or end-of-life discussions focusing on living wills or advanced directives, medical power of attorney, and end-of-life care and wishes.
An empowering relationship with your doctor
A positive relationship between a patient and their doctor can be empowering, especially when facing lung cancer. Most patients were fortunate enough to be able to speak freely and honestly with their doctor. Patients also felt satisfied with the care they received from their doctor and had their questions answered and concerns understood.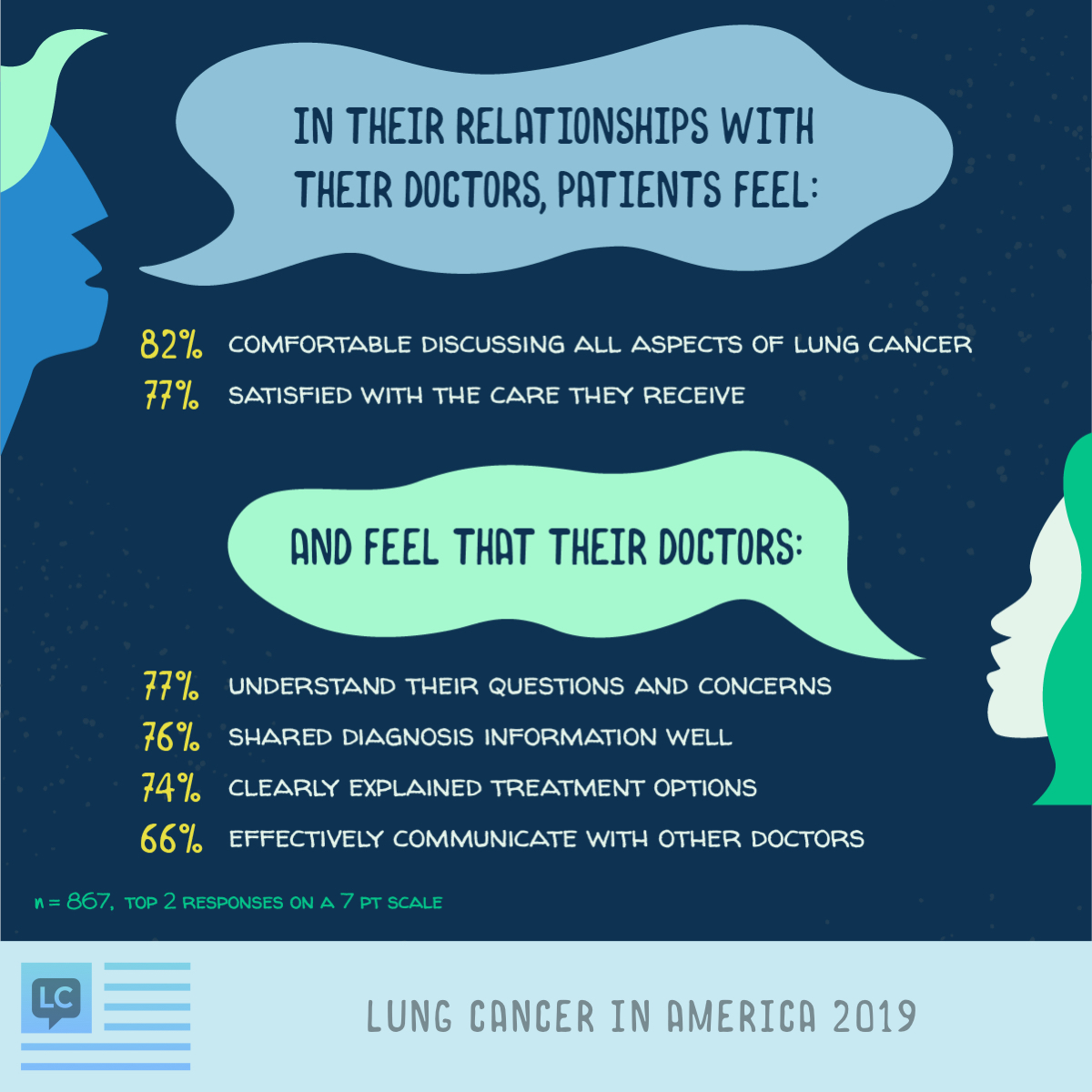 The Lung Cancer In America 2019 survey was conducted online from January 7, 2019 through March 14, 2019. Of the 997 people who completed the survey, 867 were people who have been diagnosed with lung cancer.

Community Poll
Which do you most want to learn more about on LungCancer.net?