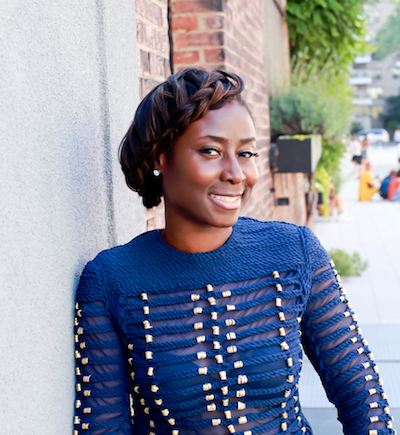 Yolanda is founder of Spitfir Productions brand development catering small businesses. She holds many hats as an entrepreneur: Author, Fashion Editor, Production Product Developer, Stylist, and Branding Strategist. Yolanda is a graduate of The Fashion Institute of Technology in NYC; she holds degrees in Marketing as well as Merchandising. Yolanda is author of the fashion buzz worthy guide "The ins and outs of the fashion industry- from a fashion insider, and Another Face of Multiple Myeloma. She's made a name for herself in film as Wardrobe and Product Placement Consultant/ Supervisor on a few independent films.
Yolanda is also the Founder and Executive Director of Mae's Breath Foundation 501c (3) a lung cancer awareness organization which promotes and provides information to the community on lung wellness. The premise of the organization began immediately after losing her mother Eartha (AKA Mae) from the disease. Her mom's illness came quick, with little room to work things out in regards to treatment and seeking better doctor care. It's been a mission of hers to assist in guidance by bringing awareness to this stigmatized disease, with dignity for those who come close to it. Yolanda and her board of family and friends worked speedily to form Mae's Breath, which has held Fashion shows, Doctor Lectures, Fitness competitions, and Care basket donations. Mae's Breath has partnered Bonnie J Addarios network, NY Presbyterian Brooklyn Methodist Hospital, and Laura and Isaac Perlmutter Cancer Center at NYU Langone Medical Center in one area or another over the years.
She's hopeful on the current lung cancer developments, but aware that this cancer is so harshly stigmatized as a "Smokers Disease", that attention it should get is not at a higher priority as it should be. Until then she hopes and continues to do her part by building the foundation of hope. She's excited to join Health Union as a Contributor to assist those in need of direction and hope.
The time to fight is now, with integrity, grace, hope, and a smile...when you feel like it.
Click here to read all of Yolanda's articles on LungCancer.net.