Lalaine Alfaro
Last updated: December 2020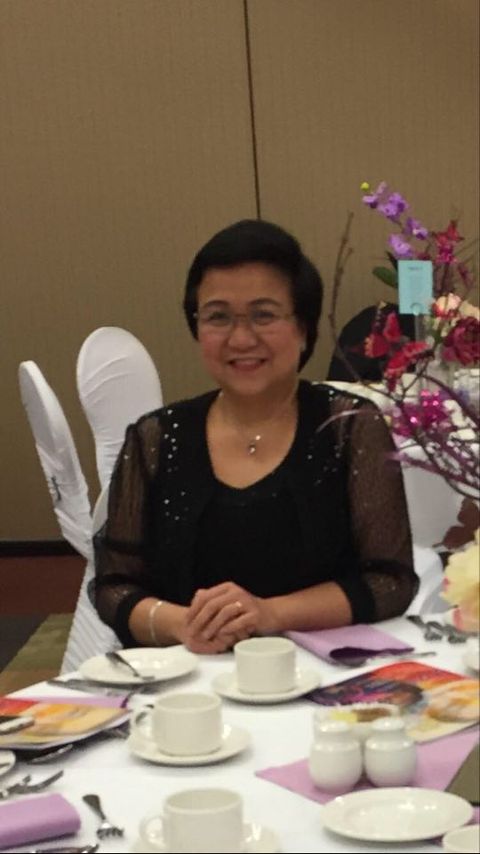 Lalaine Alfaro received her diagnosis as a nonsmoker Stage 4 Non-small Cell Lung Cancer in December 2019. Further tests showed she had ALK Positive mutation and Brain Mets. She has been on a second-generation tyrosine kinase inhibitor. The oral treatment has allowed her to enjoy life and do things that can bring hope to fellow lung cancer patients. Her advanced-stage illness pushed her to put aside her work life as an Accountant and let her treatment become a top priority.
Living with lung cancer is much easier with a number of community groups that offer support, expertise, and information. Lalaine belongs to the Facebook Support Group of ALK Positive and Canadian Lung Cancer Advocacy-Breath Hope. She is also an active participant in her local lung cancer support group. During the Lung Cancer Awareness in November 2020, Lalaine organized her own patient fundraiser for Lung Cancer Canada's Geoffrey Ogram Memorial Research Fund. This fund supports lung cancer research every year. During the 10th annual Evening of Hope organized by Lung Cancer Canada, she participated and signed up to be one of their Hope Army recruits to raise awareness and celebrate survivorship.
Lalaine is grateful her husband Marolo has been a superb caregiver. Every step of her journey he is able to give his full support and presence. She is blessed with a daughter, a son-in-law, and two sons. More so she is surrounded by family, friends, former officemates, and church family who are her amazing co-survivors and prayer warriors.
Click here to read all of Lalaine's articles on LungCancer.net.