K.C. Dill
Last updated: November 2020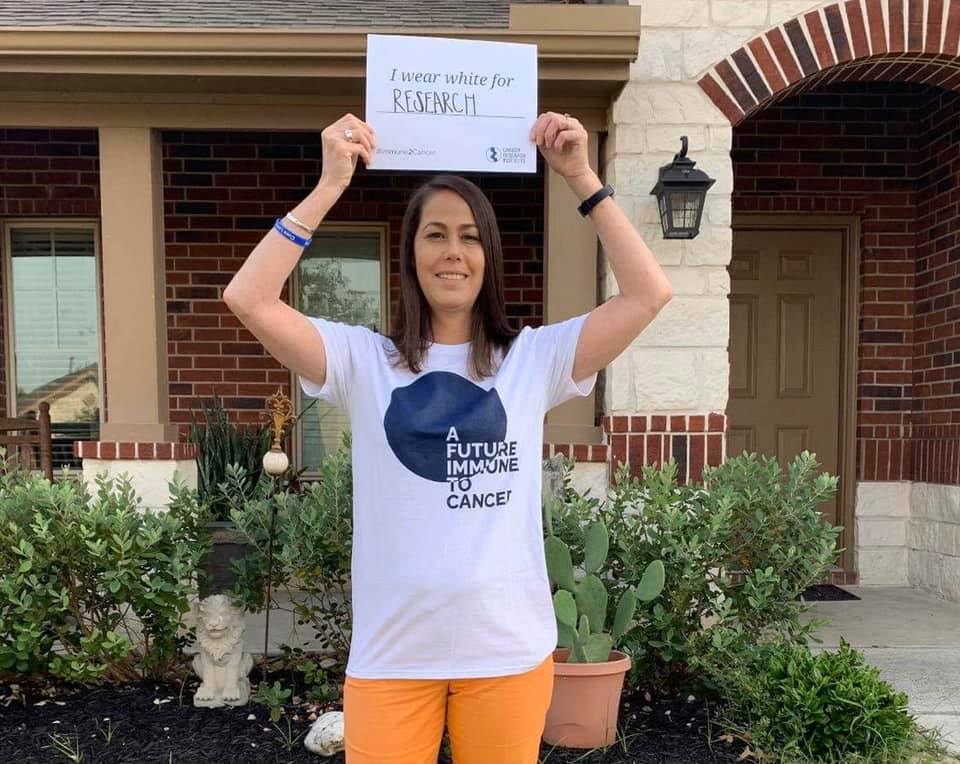 K.C. was previously an advocate on LungCancer.net.
K.C Dill is a second generation lung cancer patient diagnosed with stage 3b NSCLC in 2015 at the age of 40. After receiving chemotherapy and radiation, her healthcare team was not optimistic -- her cancer had spread to her lymph nodes and progressed to stage 4. K.C. sought a second opinion in Houston and began treatment of nivolumab. She responded to the immunotherapy immediately. She completed treatment in September 2016, and today she remains disease free.
K.C. is a LUNGevity Lifeline partner and enjoys mentoring newly diagnosed patients. As a Cancer Research Institute ImmunoAdvocate she shares her experience with immunotherapy with others and likes to educate those who are unaware of the fourth pillar of cancer treatment. She is passionate about screening and early detection, biomarker testing, immunotherapy, research, and telemedicine.
A retired insurance agent, K.C. enjoys traveling, reading, working out and spending time with her two daughters Avery and Anna and husband Joey. College Basketball is her favorite season and in her spare time, she can usually be found by the lake.
Click here to read all of KC's articles on LungCancer.net.