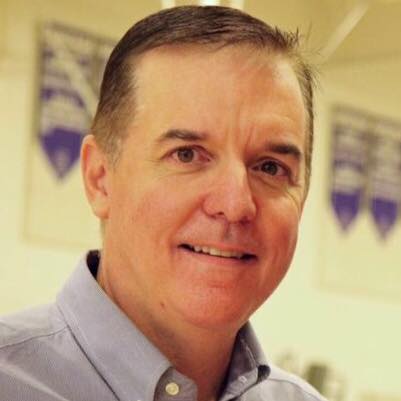 Dave was previously an advocate on LungCancer.net.
Dave Bjork is a lung cancer survivor who was diagnosed when he was 34 years old and his boys were 5, 3 and 1 years old. After his diagnosis, his life was forever changed. There were appointments with respiratory specialists, CT scans, MRIs, surgeons, and lots of time to worry "am I going to die?" After the lobectomy (removal of half of his left lung), came months of treatment and painful recovery. He kept telling himself, "one day at a time…one hour at a time…one minute at a time". He is thankful for his wife Missi who helped take care of him, while keeping things together for his family. It made him see the world differently. He is a cancer survivor. And to this day he is a passionate advocate for cancer research and he lives a life of full of gratitude. He has spent the past 15 years advocating for patient education and cancer research. He has been referred to both online and in person as the #CancerResearchEvangelist as he has made it his mission to enlist as many people as possible to fight cancer at its core, supporting research for a cure. Dave connects individuals, businesses, academic institutions and other key influencers to forge strong partnerships in the fight against cancer.
Dave writes about precision medicine, patient empowerment and cancer research on Twitter and on his blog. He has been recognized by Cancer Commons as a Super Advocate and was honored for his advocacy by Massachusetts General Hospital in Boston as one of the 2016 MGH one hundred – 100 everyday amazing people making a difference in cancer care.
Dave is a graduate of the University of Pennsylvania and lives in greater Boston with his wife Missi and their 3 boys.
Click here to read all of Dave's articles on LungCancer.net.